Soft Wax
Two 7s Clash
The Duke, 125 Creek Rd, SE8 3BU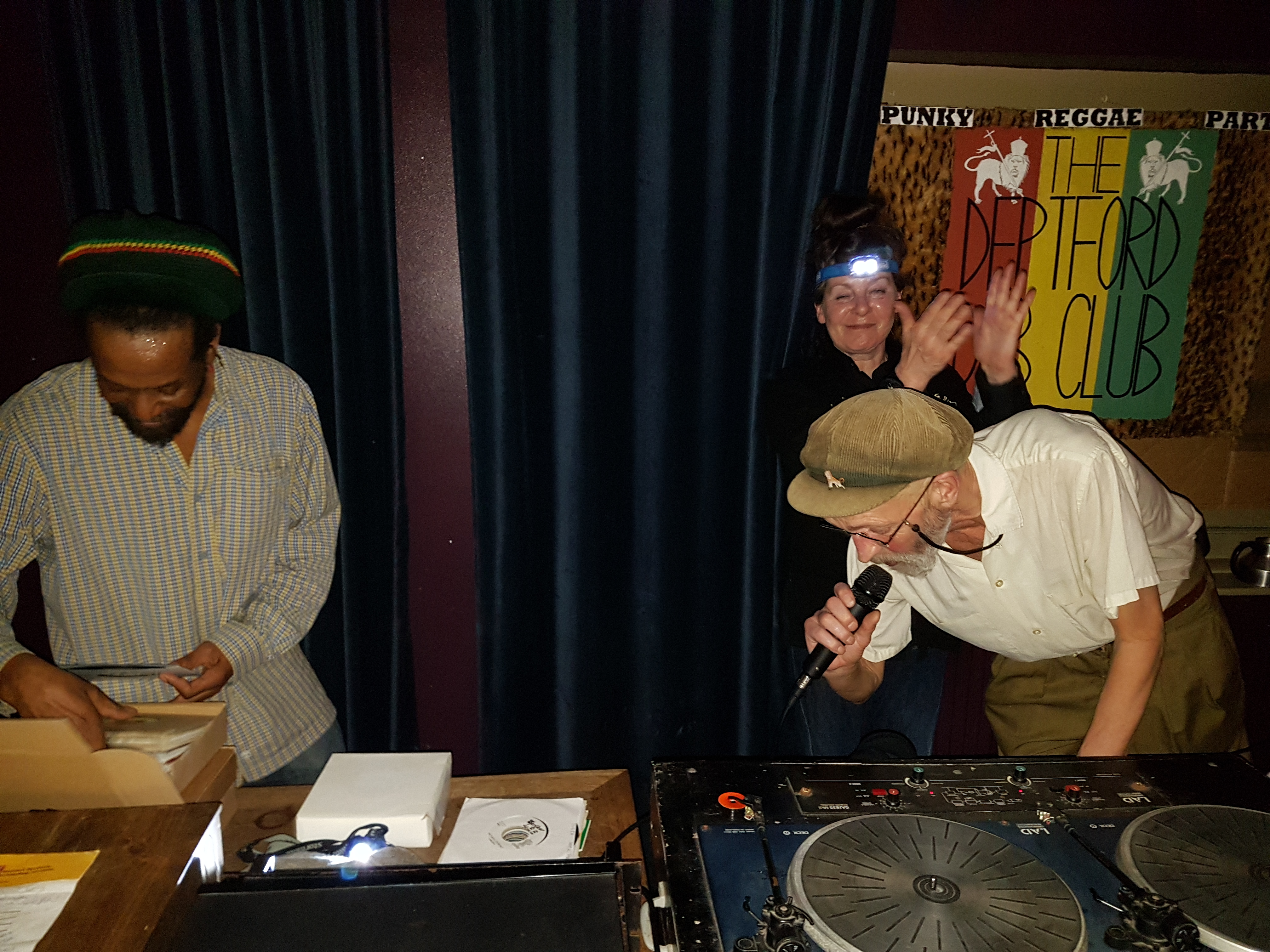 Artists: Soft Wax, Tessa Pollitt, Other World Arts
Two 7s Clash is a multi-media event combining a series of performances in sound, an installation and films. It seeks to provide insights into cultural ethos of 1977. Its themic foci are local, national and international. The musical dimension will be provided by Deptford Dub Club and will feature Tessa Pollitt. Tessa was the bass player with The Slits throughout their career; they were one of the pivotal bands of 1977. The whole event is co-ordinated by Soft Wax.
Two 7s Clash will partially focus on the broader experiences and privations of the local working class community. Those suffered by the sections of that community that were of immigrant origin is a particular source of inspiration. As are specific local events in 1977, notably the Battle of Lewisham. This cultural ethos generated music and agit. prop. that mirrored its broader socio-economic setting
The music also reflected what was happening nationally, with the mounting social conflict and austerity that gave birth to Thatcherism. This show also seeks to highlight the culture of resistance that grew up around a coalition of roots reggae and punk sub-cultures – exemplified in the Rock Against Racism movement. This sought to combat racism and amplify social justice.
The number 7 has multi-various significances for Rastafarians. The clashing of two 7s is held to have almost paramount significance in the apocalyptic predictions of Marcus Garvey. These reflections on end times are directly referenced in the classic Album and single "Two 7s Clash" by the Rastafarian reggae group Culture. Further more Rastafarian orthodoxy holds that there are 77 commandments from Kush/Kemet in "The Book of Divine Ordinances" that provide "The Code of Human Behaviour", etc. etc..
All of these resonances are explored in the installation. The material installation flows fairly seamlessly into the performative dimension. The Club Night that will take place in the installation on Saturday 23rd September will directly echo the events staged by Rock Against Racism locally, in the late 70s. It is hoped that this will be an immersive, multi-faceted installation, that is an involving experience; we value your responses too! The key events, cultural life and fashions of this community of resistance can be recalled through the reminiscences of participants. People who were there back in the day and part of the events will be on hand.
Sat 23 Sep 20.00–00.30
Wheelchair accessible
︎