Margaret Jennings
Alive Archive As Now All About Libraries, Galleries, Museums, (Thoughts, Reflections, Memories)
New Cross Learning Library, 283-285 New Cross Road, SE14 6AS
Special Collections at Goldsmiths Library, University of London, SE14 6NW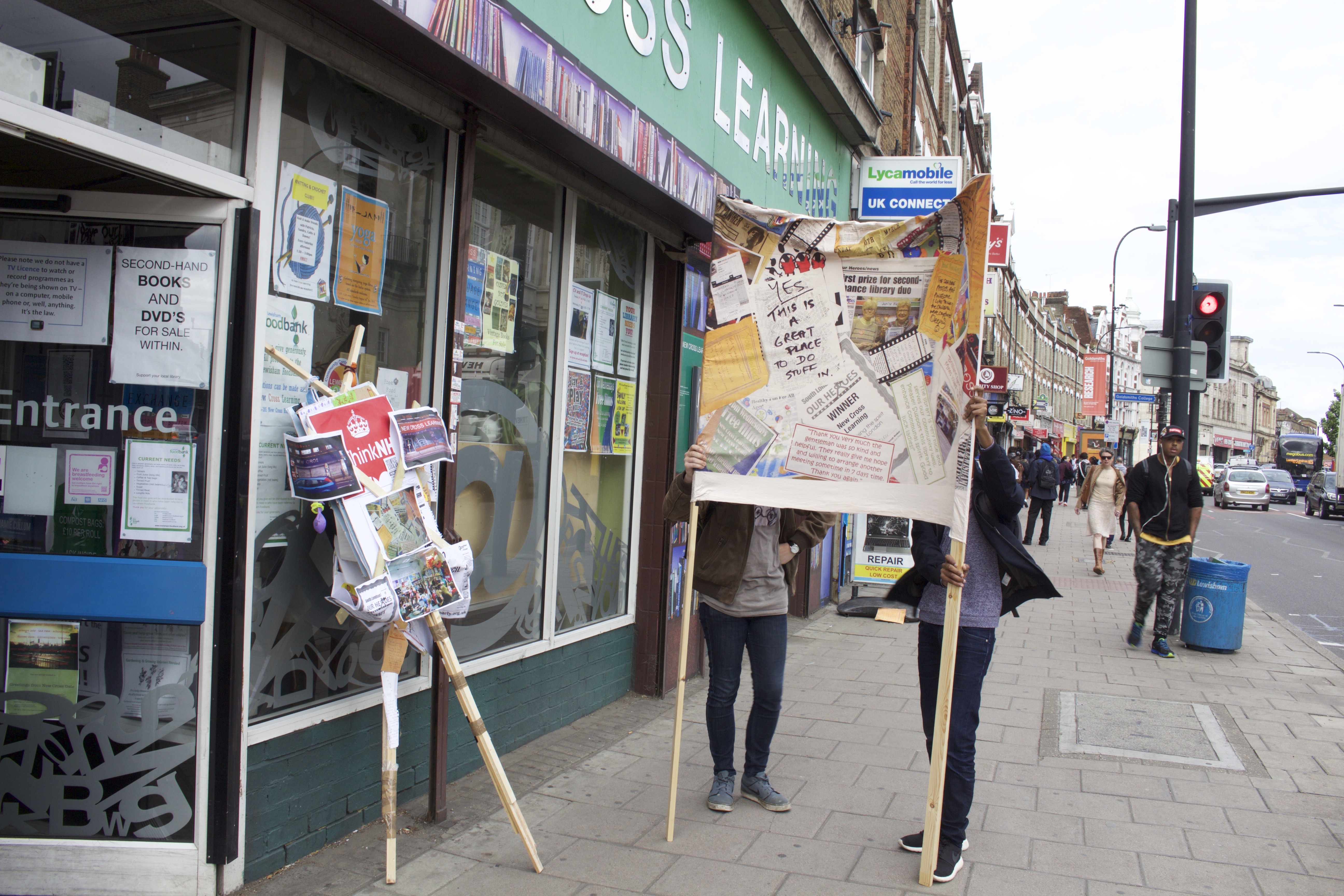 Alive Archive As Now draws together current issues of voluntary libraries and library, gallery and museum closures. Set against the remarkable achievements of voluntary run NXL Library are public sector closures. This work aims to raise questions in the context of 'austerity' and thoughts on what 'efficiency' actually means.
Please bring written (or drawn) prepared comments to the venue at showing times to add to the comments book. Comments and thoughts from all ages welcome.
New Cross Learning Library: Sat 23 Sep & Sat 30 Sep 12.45–13.30
Goldsmiths Library Special Collections: Tue 26 Sep 13.00–13.30
Wheelchair accessible
︎
Acknowledgements:
Big Thanks to Co Managers Kath Dunbar and Gill Hart (New Cross Learning Library) and Althea Green (Goldsmiths Special Collections)
This project received one of 12 Deptford X Fringe Mini-Bursaries.