Sponsorship opportunities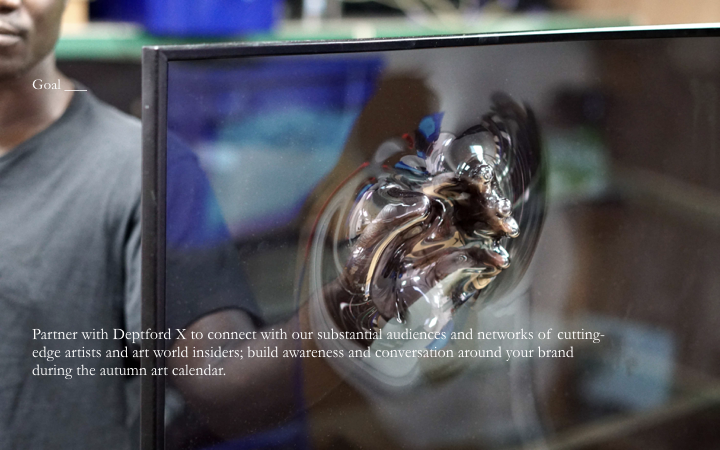 Founded in 1998, Deptford X began life as an artist-led project rooted in Deptford's creative communities. Now a Registered Charity, regularly funded by the Arts Council and local authority, we've grown to become one of the UK's leading festivals of contemporary art.

Every year, over the first ten days of autumn, we offer up a feast of artistic activity in Deptford's public spaces, from performance to moving image and sculpture to sound installation.

A new direction
In 2017 we built on the successes of 2016's newly piloted artistic programmes, and our Platform programme was headlined by five rising stars of the art world: Evan Ifekoya, Project O, Sam Austen, Sisters From Another Mister, and Tom Ireland.

The 2017 festival reached a live audience of over 100,000, combined online audiences of 245,000, and received 94% 'positive'/'extremely positive' ratings in our own audience research.

2018
Two years of innovation culminated in our biggest, most ambitious festival to date, with almost 100 Fringe projects and a Platform programme with new works by Shawanda Corbett, Georgia Lucas-Going, NT, David Steans and Laura Yuile. They were selected with the help of art world experts Oreet Ashery, Melanie Keen, Larry Achiampong, Bryony Bond and Sarah McCrory.

Next year we aim to make Deptford X festival bigger and better than ever for our 20th anniversary - but we need your help to make it happen! Are you a drinks brand looking for more exposure? Perhaps you want your AV product to feature in one of our curated exhibitions? Or are you an individual looking to donate to a charity that makes a difference in the local area? We have some great packages to offer and we'd love to hear from you.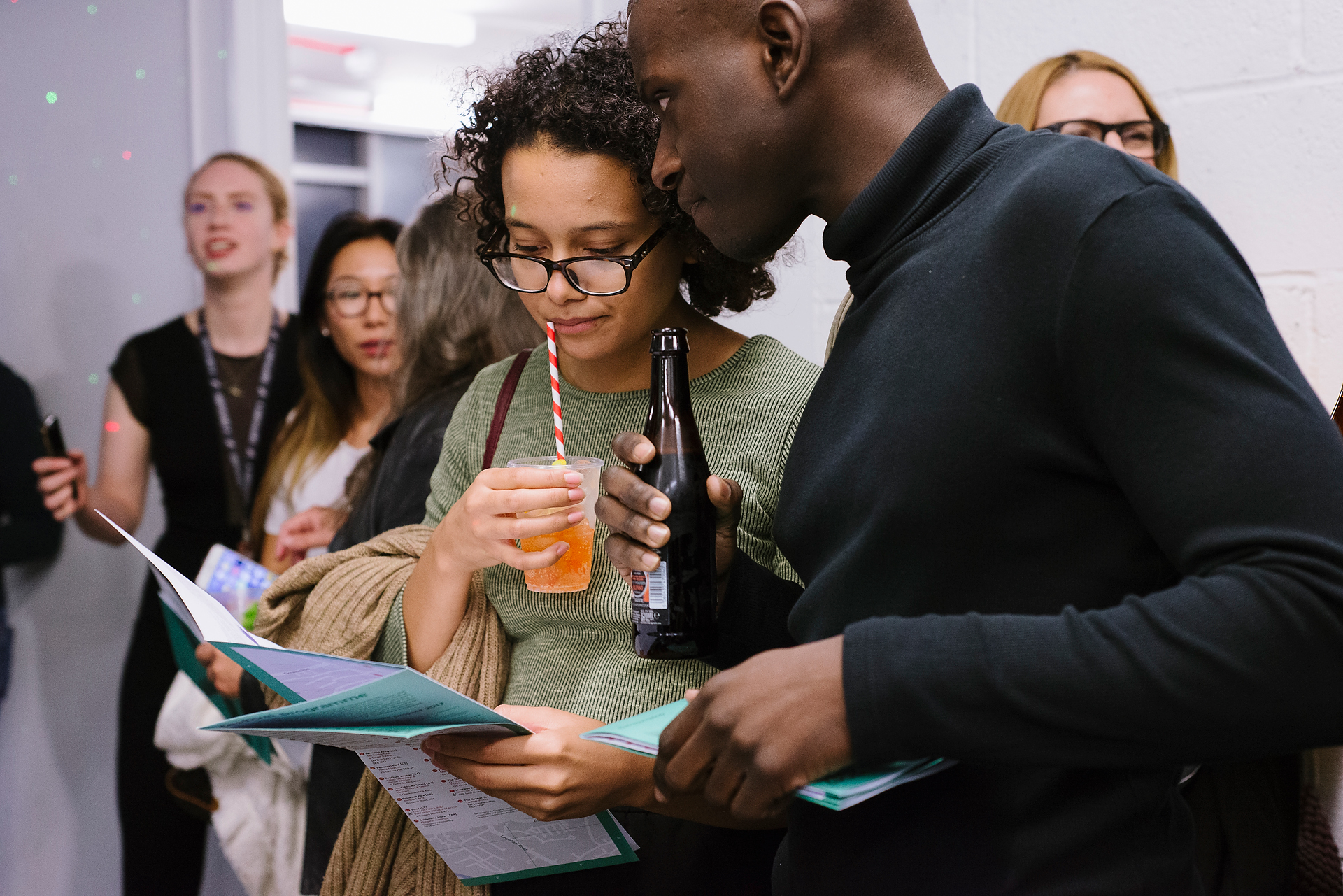 What's in it for you?

· Logo placement on all printed marketing materials (7000+ printed flyers and programme guides)
· Logo placement on social media platforms and e-newsletters (20.000+ combined subscribers)
· Invitations to VIP tour and preview events
· Private tour of Deptford X
· 10% discount on merchandise and print editions

Get in touch with Sarah@deptfordx.org for more information.