Sean Worrall
43 Parts of an Art Drop
Various public locations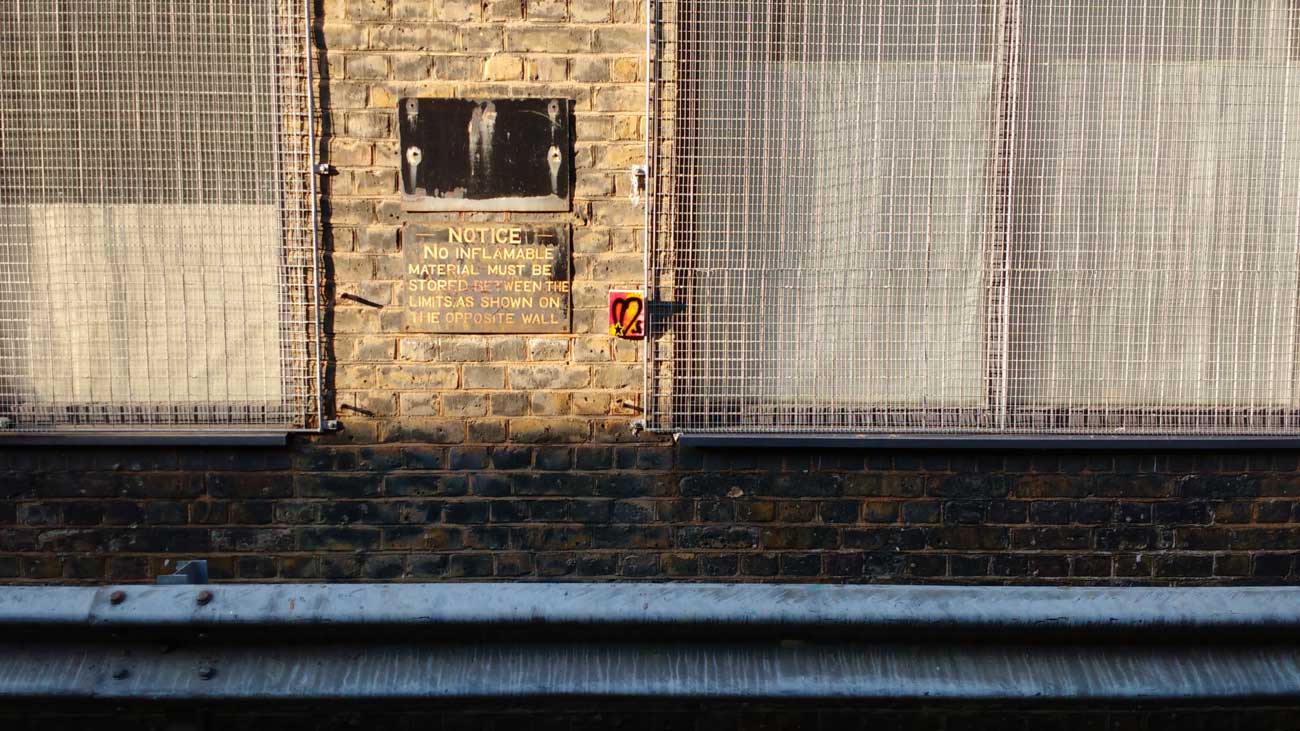 #365ArtDrop18 is an ongoing year-long piece in 365 parts; 365 paintings on recycled material. The piece is about finding material on the street, bits of wood, thrown out art, broken frames, anything interesting. This is cleaned up, recycled, painted on and the paintings are hung back out on the streets for people to take, should they wish to. The hashtag is on the back so the finders can join in, post photos on their social media feeds, tell us where the pieces have gone.
This piece started back on January 1st, the paintings have been hung all over London, continuing until the last one is "dropped" during the final minutes of December 31st. Paintings have been found by people from all over the globe, pieces have gone to the US, to Australia, all over Europe. 43 of the 365 paintings are made ahead of and during this year's Deptford X and then hung on the streets of Deptford during this year's festival on nails or hooks that are already there. Why 43 for Deptford? The number is simply something that keeps coming up in my art.
Open 24/7 throughout festival.
Sean Worrall
:
︎
︎
︎
This venue is wheelchair accessible.
Images courtesy of the artist.