Natalia Skobeeva
UnNational Monument
Giffin Square, SE8 4RJ

UnNational Monument is project by Natalia Skobeeva which explores the possibilities of creating a monument that can act as an extra-territorial and beyond-national point of gathering, whilst incorporating the attributes of a public monument. The UnNational Monument will be built as temporary public sculpture in the heart of Deptford, on Griffin Square, as well as digitally on the platform isthisit?. UnNational Monument opposes humour to power, softness to hierarchy, pinkness to large scale. As a national monument converts everyday space into pilgrimage space, UnNational Monument proposes transnational existence and system-thinking, whilst challenging the forces behind the construction of national identity.
Wed - Fri 12:00 - 18:00
Closed Monday and Tuesday.
Natalia Skobeeva ↗
This venue is wheelchair accessible.
Made possible with support by Arts Council England and Pangaea Sculptors' Centre: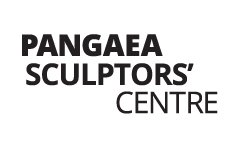 This project was awarded a
Deptford X mini bursary
. Image courtesy of the artist.