Michelle Butcher
Bodies, Bugs and Birds
Festa sul prato, Folkestone Gardens, (opposite 222) Trundleys Road, SE8 5JE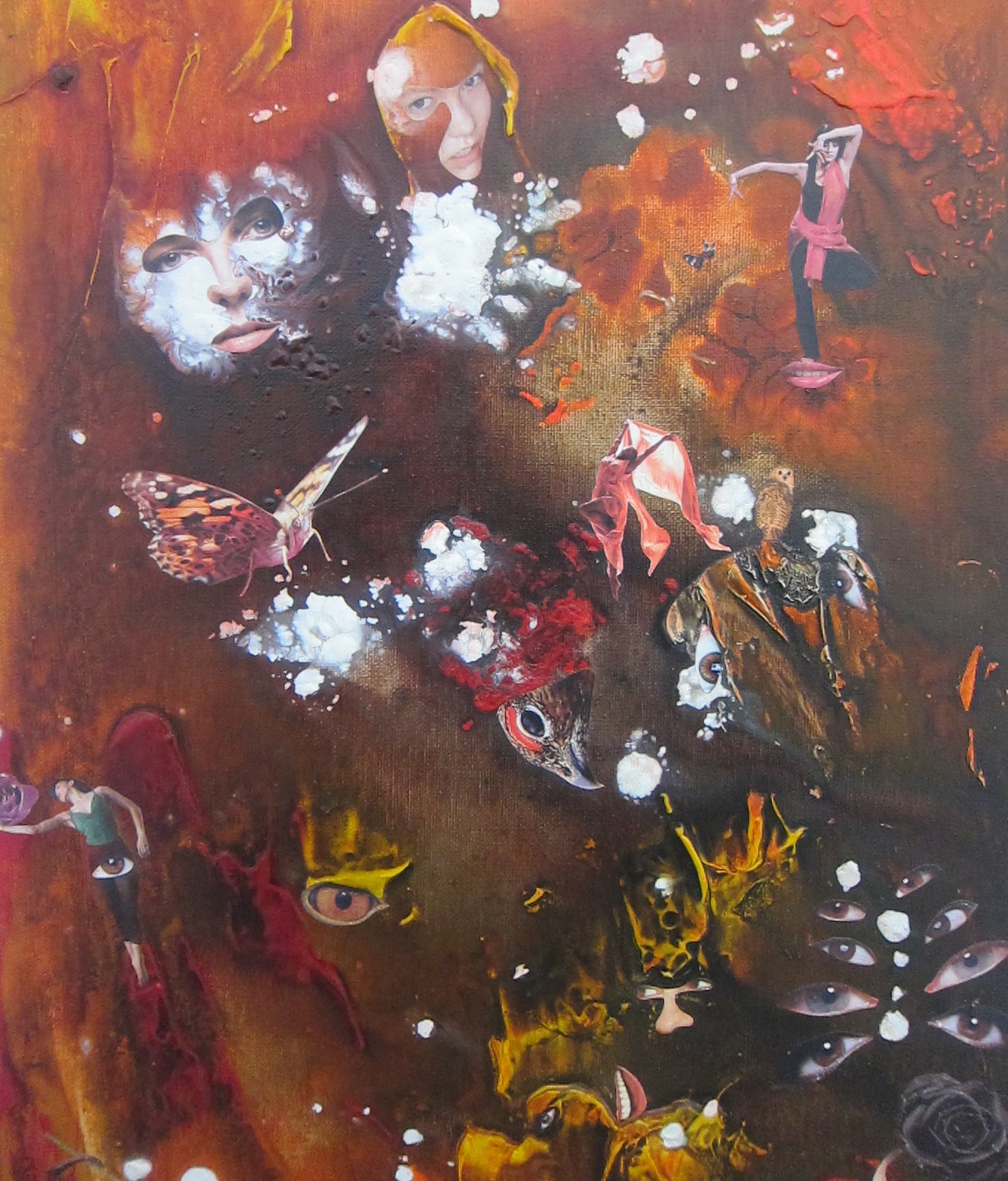 Local artist and teacher Michelle Butcher exhibits playful and sensuous collages of wildlife, dancers and figures from 1970s massage textbooks. A collection of mixed media abstract works is also shown.
Michelle's participatory art practice with young people can be seen at the Deptford X Fringe event
"Brave Imagination"
, taking place across Deptford Lounge, Kids Love Ink and the Waiting Room.
Tues, Weds & Sun 10:00 - 18:00, Thurs - Sat 10:00 - 22:00
Meet the Artist: Sat 29 Sept 18:00 - 21:00
Music by The Happy Couple (outdoors in park, weather permitting)
The Happy Couple is the duo of Judith Goodman (stringed instruments) and David Ross (jaw harp and mouth bow). They perform instrumental pieces often inspired by the outdoors locations in which they play and write their pieces.
Festa sul prato:
︎
︎
This venue is wheelchair accessible.
Acknowledgements: Martin and girls @ Festa sul prato.
This project was awarded a
Deptford X mini bursary
.
Images courtesy of Michelle Butcher.