Marketa Senkyrik
The Greenhouse Deptford, 481 New Cross Rd, SE14 6TA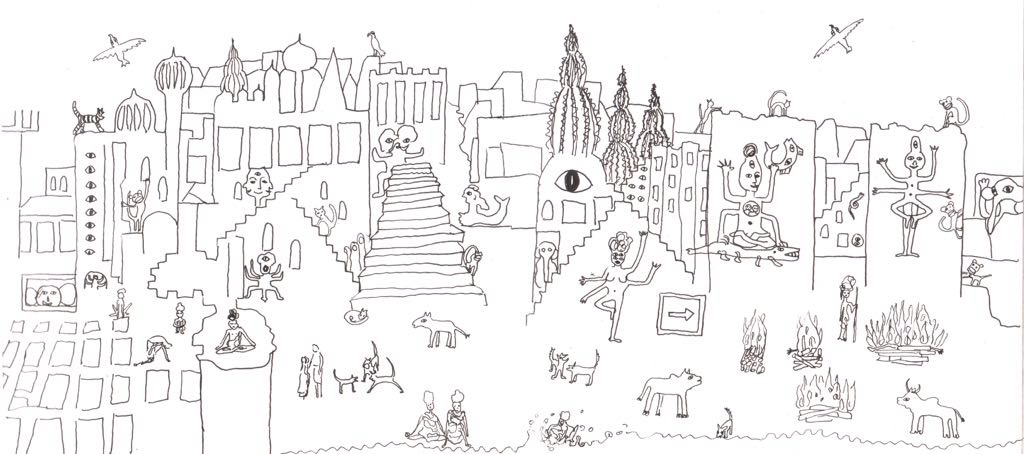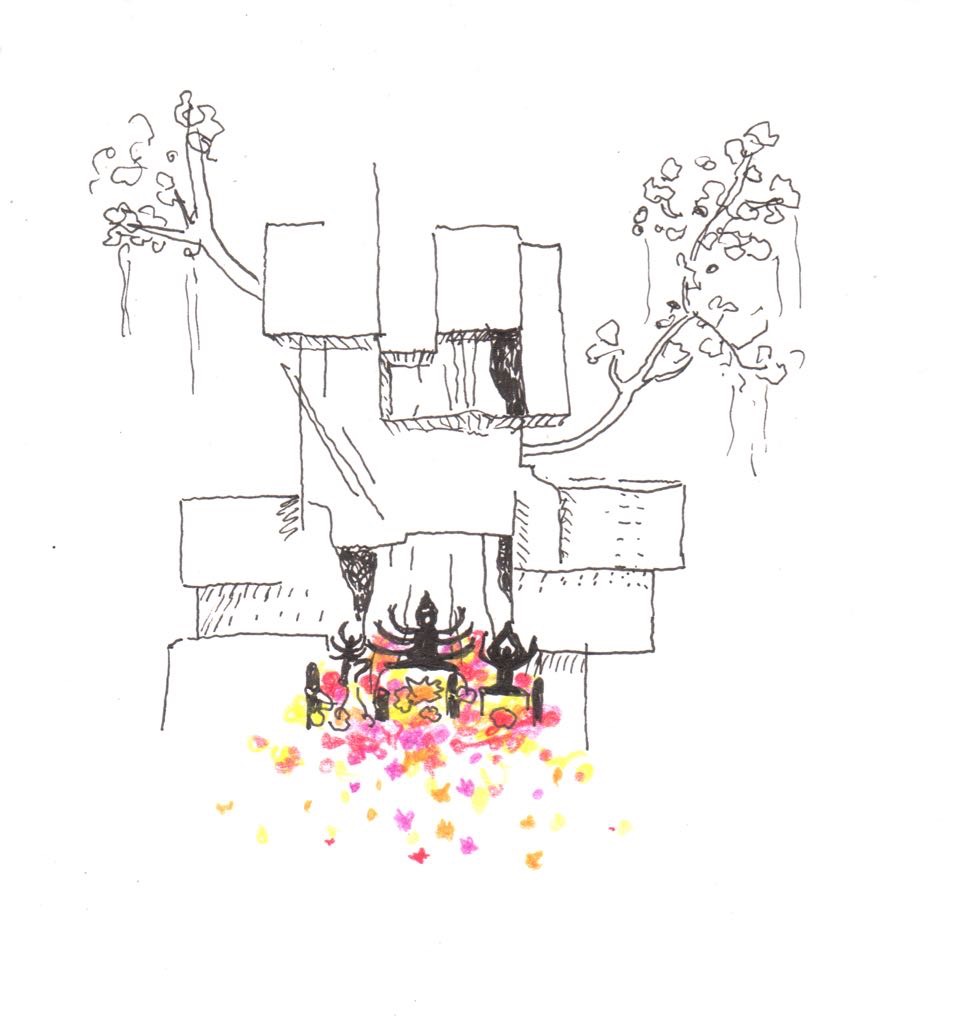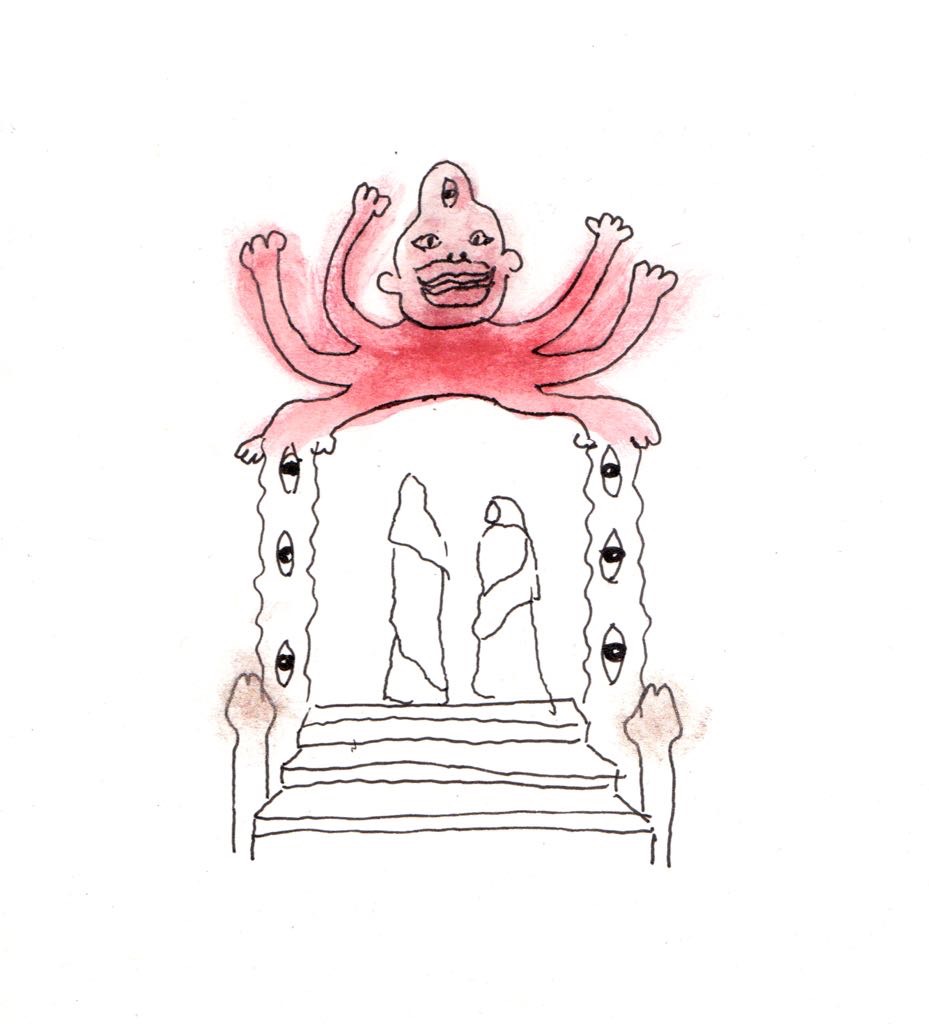 Oṁ namaḥ śivāya
Drawing installation based on sketches made in Varanasi / Benares.
(Using indian pigments along the lines made by acrylic paint and to keep the authenticity of the colour spectrum.)
Varanasi - Benares - one of the most sacred cities in the world. The home of Lord Shiva - the destroyer and transformer. Everywhere you look there is a God: how many eyes, how many genitals one can have? The most spectacular graffiti I have ever seen. The mantra "Oṁ namaḥ śivāya" (I bow to Shiva) chanted all around. The smell. The burning ghats. A funeral. A group of people carrying a dead body. A human leg stretching out from the fire. People don't pay any particular attention to it. In the night they stay nearby the fire to keep warm. The river. Huge like a sea, dirty and smelly. The holy water washing away the sins. The streets crowded by all sort of creatures. Cows, dogs, goats, cats, birds of pray - all living their independent lives along humans.
The installation is an attempt to recreate the unique atmosphere of the place in the hope of creating an intercultural exchange and understanding.
Markéta Šenkyřík (*1987)
Czech born and a world citizen, living and working in London since 2013. Marketa studied book-design in Ostrava in Czech Republic and fine arts in Clermont-Ferrand in France. She is currently working as a bookbinder, co-runs an independent non-profit gallery 139artspace and is developing her own and collaborative artistic projects.
Mon–Fri 08.00–17.00
Sat 09.00–17.00
Sun 09.00–16.00
Opening Event: Thurs 29 September 18.00–21.00 (invitation only)n
Wheelchair accessible
︎
︎
www.marketas.net
www.greenhousedeptford.co.uk
Acknowledgements: big thanks to Monika and Ian