Katharine Fry
I can sing a rainbow. Sing along with me.
The Artworks, 3 Creekside, SE8 4SA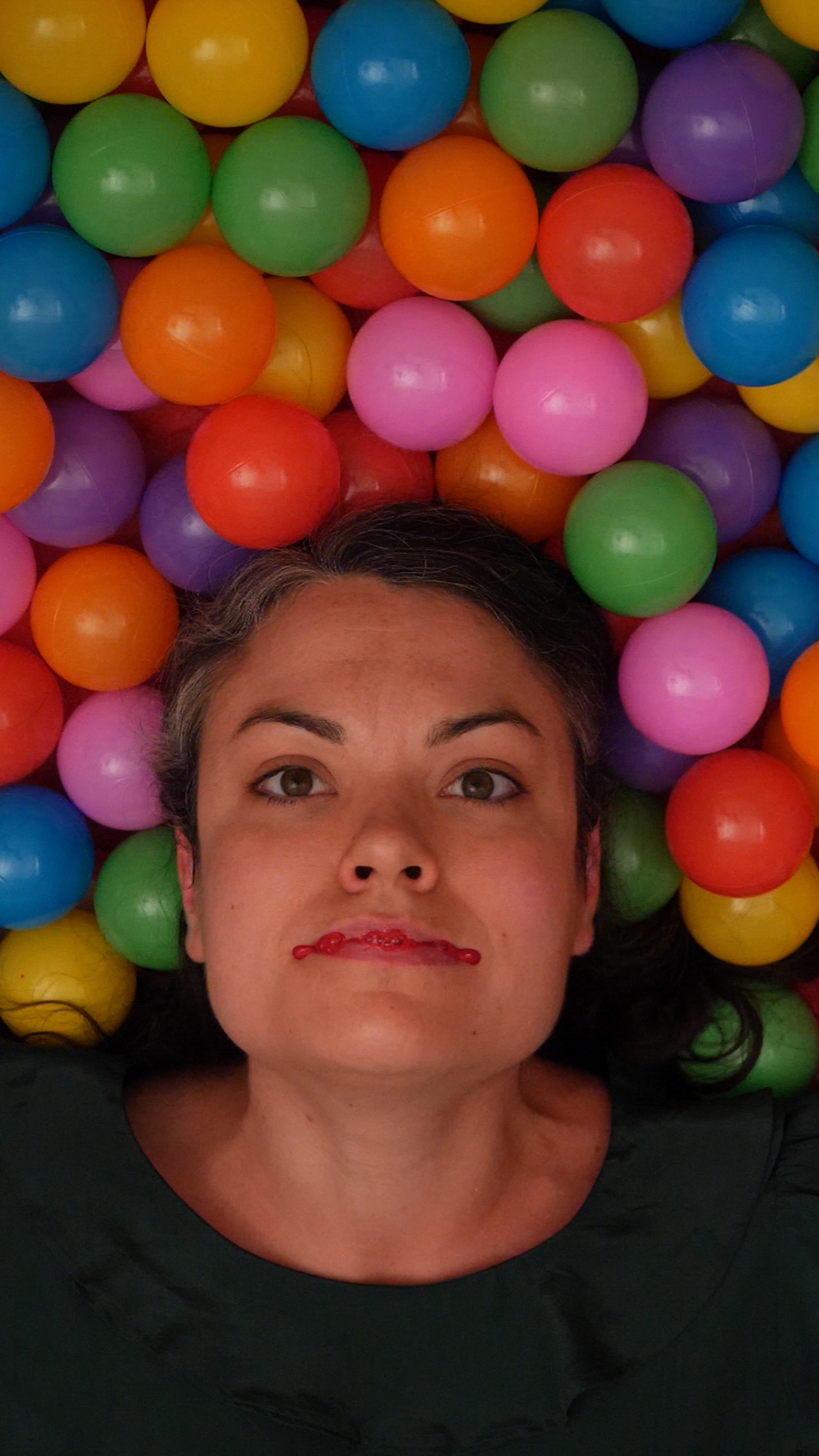 A video installation for one. You'll find her juggling the remains of the rainbow. Just one move and the balls might fall. She has nothing to say but joy, joy, joy. Playing the clown. She smiles her guts out and wears happiness as a gag.
Sat 22 - Sat 29 Sept 12:00 - 18:00
Opening: Fri 21 Sept 18:00 - 20:00
Closing: Sun 30 Sept 12:00 - 18:00
Katharine Fry
:
︎
︎
Artworks Creekside ↗
Unfortunately this venue is not wheelchair accessible.
Please note: regretfully the times printed on the map are incorrect - please take note of the correct timings above.
Images courtesy of the artist.