Jessica K Ballantyne
Sacred Nude Solo Exhibition and Workshops
Retreat Yoga Studio, 367 New Cross Rd, SE14 6AT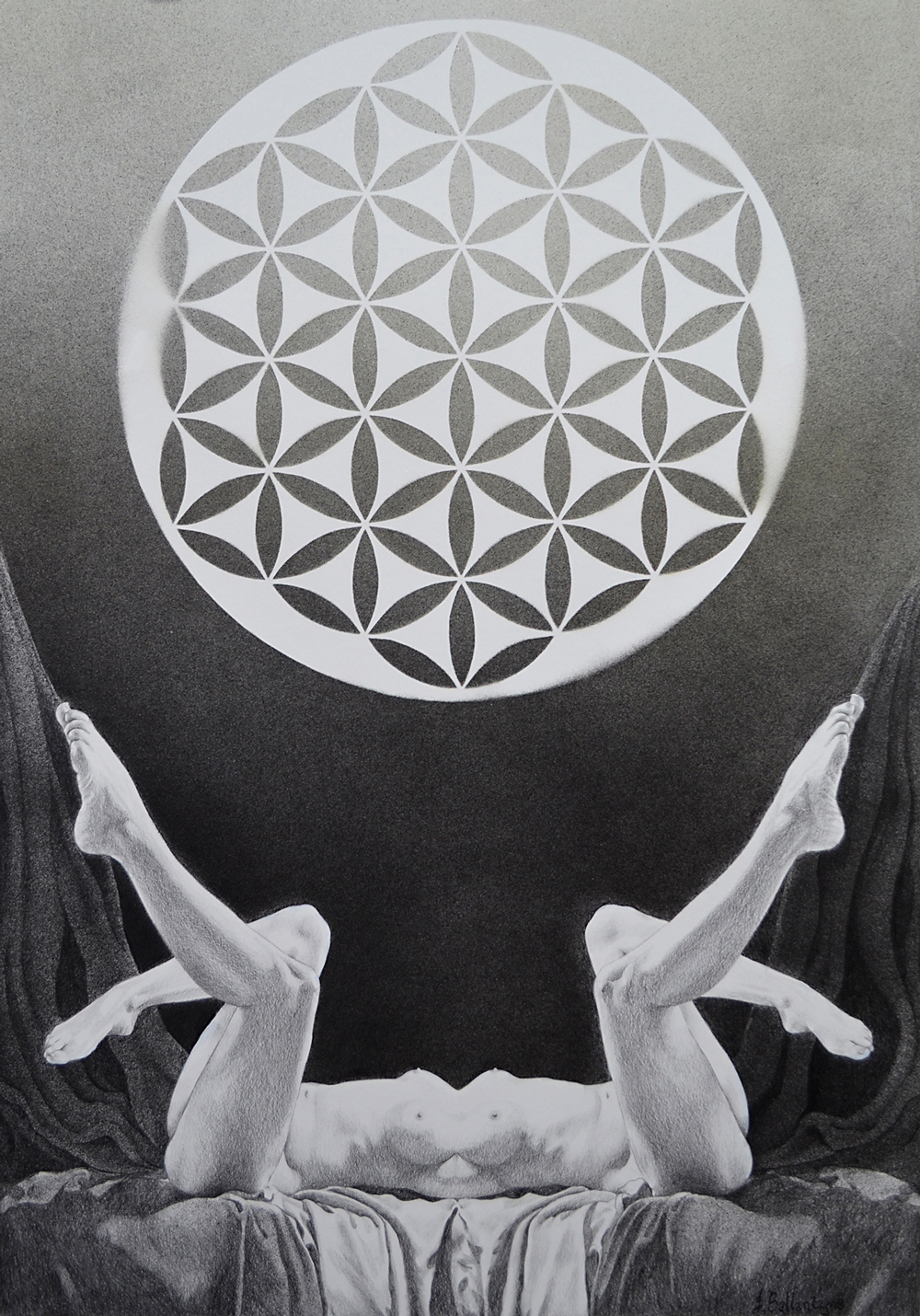 Sacred Nude is a solo exhibition of eleven mixed-media drawings, combining the nude with a surreal twist, a distortion and doubling of bodies alongside Sacred Geometry. The exhibition celebrates the spiritual and the divine feminine and will include workshops in mandala making, art therapy, expressive movement and life-drawing.
Curated by Maimuna Adam.
Sat 22 & 29 Sept 13:00 - 17:00
Workshops and exhibtion runs from Sat 29 Sept through to Sat 20 Oct.
Opening with musicians and poetry: Sat 22 Sept 18:00 - 21:00
Mandala workshop: Sat 29 Sept 14:00 - 16:00
Therapeutic Creative Arts: Sat 6 Oct 14:00 - 16:00
Life Drawing: Sat 13 Oct 14:00 - 16:00
Expressive Arts (Drama/Movement): Sat 20 Oct 14:00 - 16:00
The exhibition is free, but as spaces are limited please register your interest ↗
The workshops cost £5 and need to be pre-booked via the link below:
Workshops ↗
Jessica K Ballantyne
:
︎
︎
Maimuna Adam ↗

Retreat Yoga Studio ↗
The exhibition upstairs is wheelchair accessible, but the workshops downstairs unfotunately are not.
Acknowledgements: Retreat Yoga Studio and Maimuna Adam.
Images courtesy of the artist.