Grace Collins & Liam Cosford
A Day in February
Throughout Deptford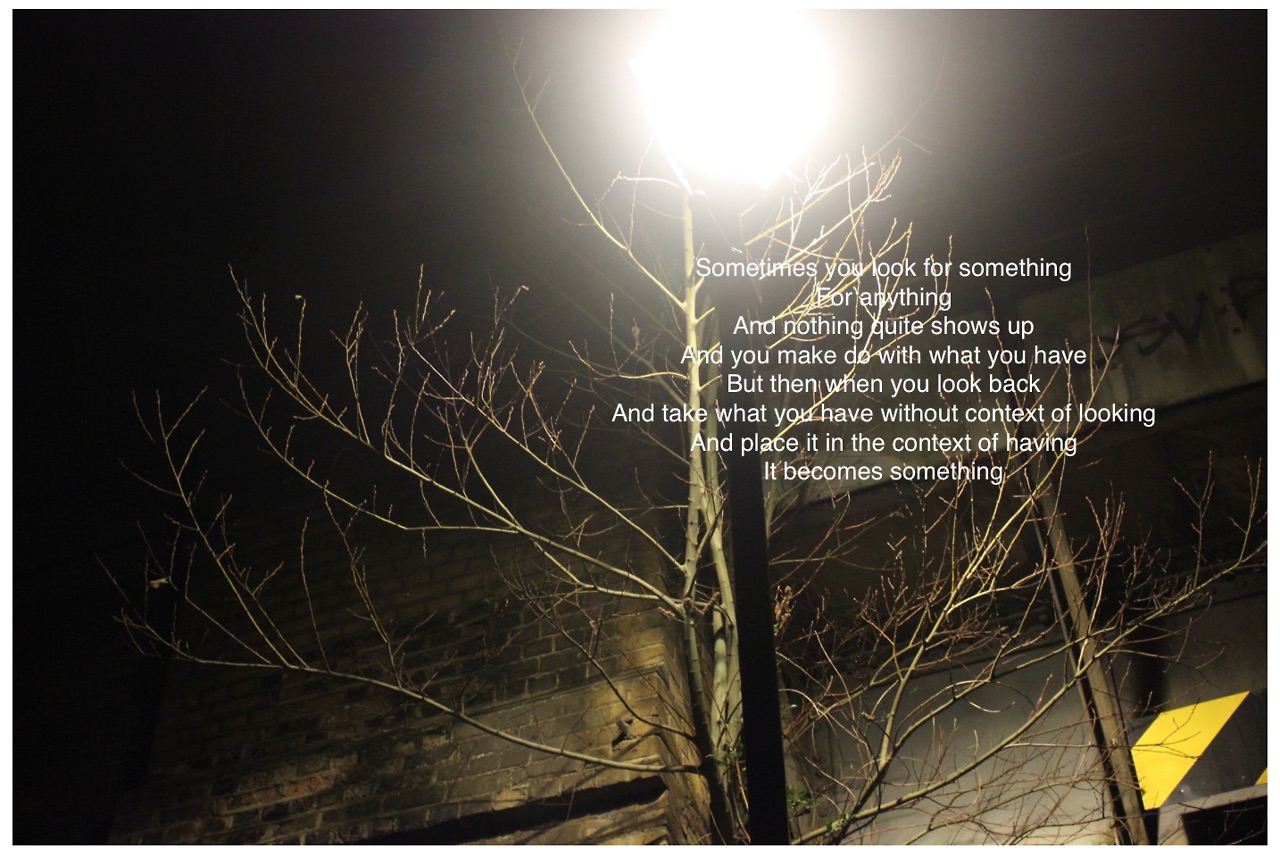 The documentation of a mundane happening over the course of twelve hours as an intervention in public space. The work illustrates the sentimentality of sharing time as an interpersonal currency, which can be gifted as the owner pleases. We chose to make something of nothing, exercising control through spontaneity.
Throughout duration of festival.
Pick up a map of locations from the Festival Hub.
Wheelchair accessible
︎
www.onethousandprinces.tumblr.com
Acknowledgements: Frank Ocean,
Wolfgang Tillmans,
Robert Rauschenberg
and the person who invented gnocchi.
Image credits:
Liam Cosford,
Nectarines
, 2017
Liam Cosford,
From That Night
, 2017
Grace Collins,
Context of Looking
, 2017