Billy Smith-Morris & Will Bartlett
The Witnessed and Witnessers
Art Hub Gallery, 5-9 Creekside, SE8 4SA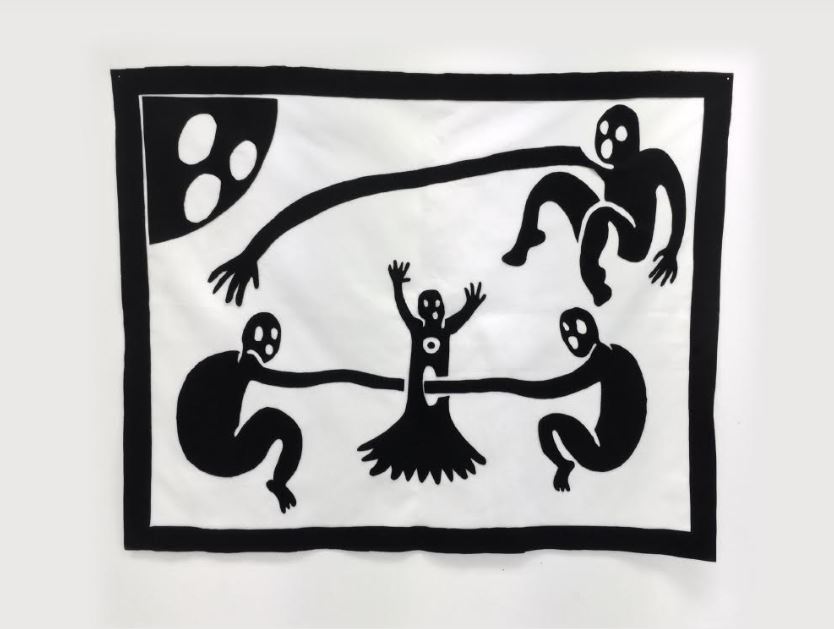 This collaborative project looks to create a scenic installation, depicting appeasement, confrontation and proposition between a centaur and three celestial bodies. The installation references folkloric tradition, following a narrative, but withholding information in order to create an enigmatic atmosphere. Bringing to mind both Cathedrals and pagan craft, the theme of blending and sharing ideas runs through the exhibition.
This is the first of two exhibitions at Art Hub Gallery during the Deptford X festival. Opening on Friday 21 Sept, it runs over the first weekend. During the second weekend
'On Time' by Joan Molloy
will be on show.
Sat & Sun 22 - 23 Sept 12:00 - 18:00
Opening: Fri 21 Sept 18:00 - 20:00
Art Hub
:
︎
︎
︎
Unfortunatly, this venue is not wheelchair accessible.
Image courtesy of Billy Smith-Morris.